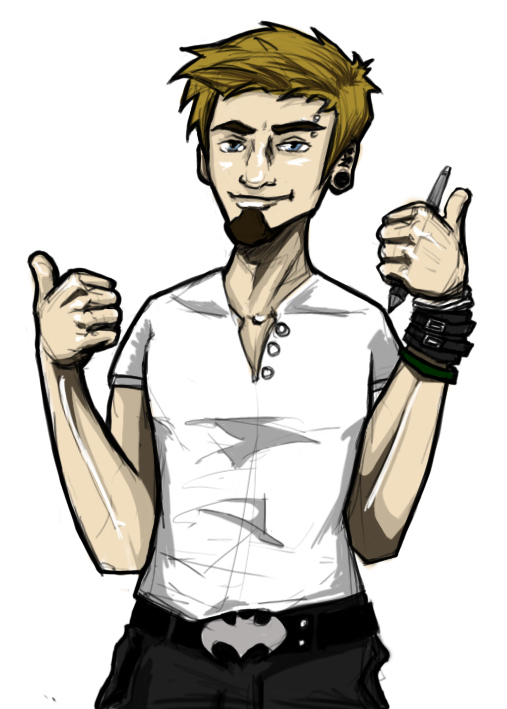 Nick is a 27yr old Digital Illustrator/ Graphic Designer currently based in Wolverhampton.

This site is basically the epicenter for all my old and upcoming artwork. Here you'll find links to all the social media sites I'm currently using - but with this site I'm hoping to harmonize them with regular updates. My work is based mainly around character designs and creations, I find with the right inspiration you can create an unlimited amount of character designs. Like most people my art style is constantly evolving, so it's hard for me to give it a good description since it's quite a big mix of different influences.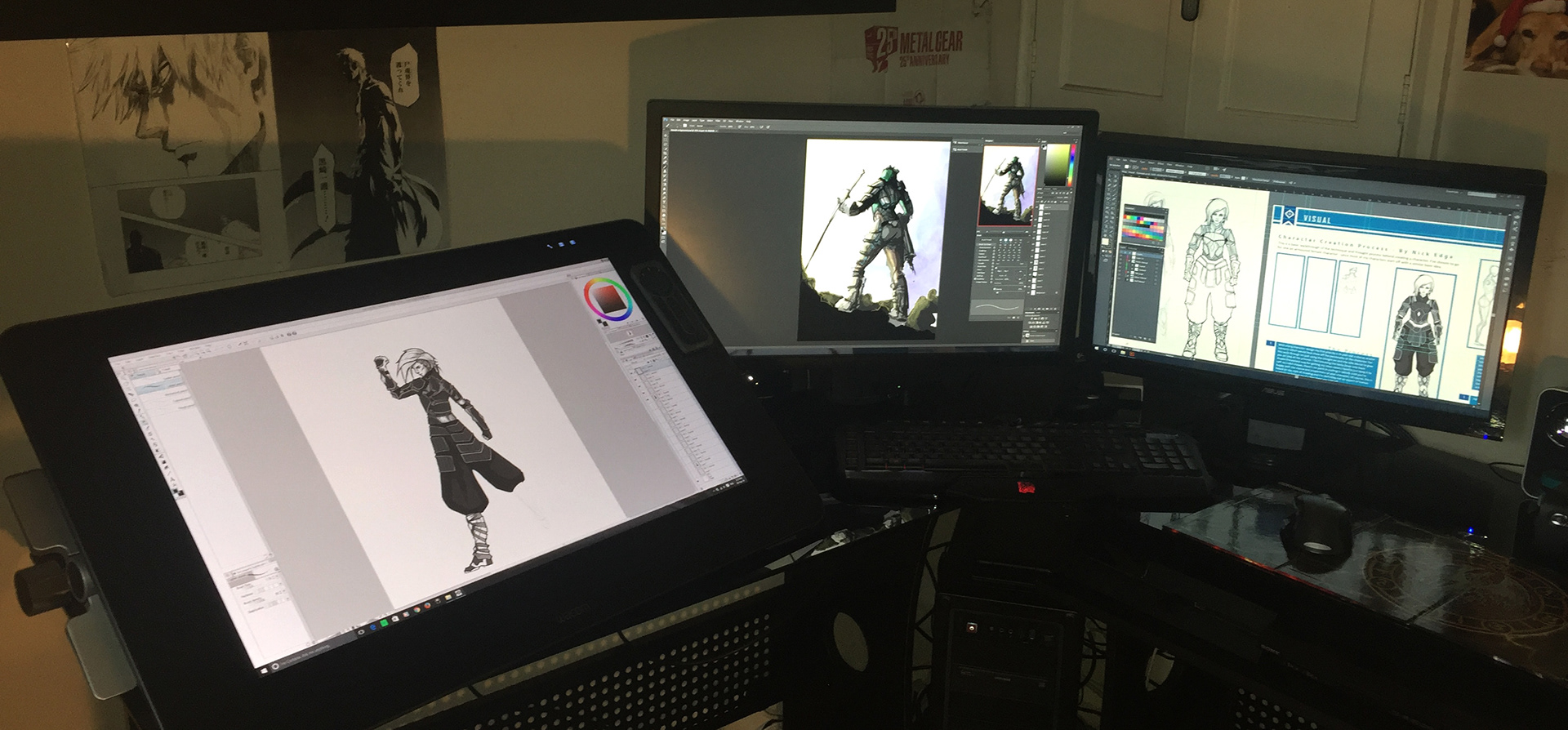 This is my current setup, I'm a bit of a screen junkie and have to fight the temptation to buy extras. The latest edition is the Cintiq 27HD, which is quite easily one of the best buys I've made in the last few years - previously, I was working with an Intuos Pro (medium) so with this dramatic step up I feel there is so much more control and freedom....plus it makes life ridiculously easier drawing straight onto the screen.